We at Fred Beans Lincoln know what luxury vehicle drivers in Chalfont, Philadelphia, Warminster, Feasterville, and Trevose want in their next vehicle. We're thrilled to tell you that there's not one but two vehicles that will satisfy your wish list.
In the comparison below, you'll see how the 2018 Lincoln MKC and the 2018 Mercedes-Benz C-Class stack up against each other when it comes to performance, comfort, and technology. Read ahead to discover which model is a better fit for you!
MKC vs C-Class: Performance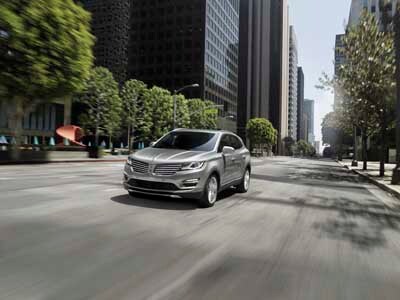 The 2018 Lincoln MKC and the 2018 Mercedes-Benz C-Class are both standardly equipped with a turbocharged 2.0-L 4-cylinder engine. Both engines come paired with smart Auto Start/Stop technology, which turns off the engine when you're standing still in order to conserve fuel and boost your fuel economy.
Unlike the C-Class, the MKC offers a second available engine. This available 2.3-L Twin-Scrolled Turbocharged 4-cylinder engine puts the pedal to the metal with an incredible power output of 285 horsepower and 305 lb-ft of torque1. With this direct injection and twin independent variable camshaft timed engine, you'll be able to tow as much as 3,000 pounds with the MKC when properly equipped.
MKC vs C-Class: Comfort
As luxury vehicles, the 2018 Lincoln MKC and the 2018 Mercedes-Benz C-Class offer a variety of luxurious comfort features. Both are standardly equipped with standard heated front seats, available leather upholstery, and standard dual automatic climate control systems to keep everyone on board comfortable the whole way.
Unfortunately, there are a few extra comfort features you'll miss out on in the C-Class. In addition to the standard features mentioned above, the MKC also offers five total seats and a standard 12-way power-adjustable driver's seat with seat memory capability. The C-Class offers only four total seats, and a 10-way adjustable front seats.
The MKC also offers available cooled front seats, heated rear seats, and premium Venetian leather seats. With the C-Class, you'll have access to ventilated front seats, but you'll have to settle for just heated front seats and regular leather seats.
MKC vs C-Class: Technology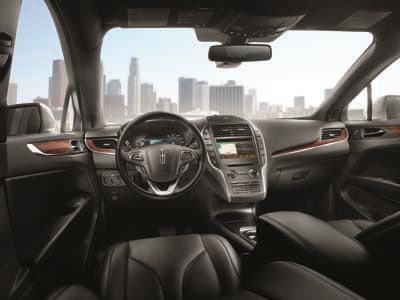 In both the 2018 Lincoln MKC and the 2018 Mercedes-Benz C-Class, you'll be able to enjoy some of the latest features in technology. Both vehicles feature a standard infotainment display, Bluetooth® connectability, and available navigation services.
MKC takes entertainment to the next level by pairing its bigger 8-inch infotainment system with the standard Lincoln Premium Audio System. This sound system includes nine speakers and a subwoofer which will envelop you in your favorite tunes while cancelling out the noise from the road. To access a similar system in the C-Class, you're going to have to upgrade.
Another standard feature you'll have in the MKC that is only offered optionally in the C-Class is a Wi-Fi Hotspot. This feature is included in the MKC's standard SYNC® 3 infotainment system and allows you to stream and surf right from the road.
2018 Lincoln MKC vs 2018 Lincoln C-Class: The Verdict
While both vehicles boast great features, the 2018 Lincoln MKC clearly comes out on top with its extended powertrain lineup, extra comfort features, and standard advanced technology. Now that you've had a taste of what this vehicle can do, it's time to come down to Fred Beans Lincoln to get behind the wheel.
Shoppers in Chalfont, Philadelphia, Warminster, Feasterville, and Trevose should give us a call today to schedule a test drive!
1 Horsepower and torque ratings achieved with 93-octane fuel.