The automobile market is an incredibly competitive place, especially when it comes to sedans and crossovers. Your needs are going to vary from the next person, so it's important to know if a vehicle has exactly what you're looking for. Every manufacturer is going to say that their vehicles are great, but you need one that's great for you.
At Fred Beans Lincoln, we want to make things easier for you. One of the best ways to discover which vehicle is right for you is to narrow down the competition. To that end, we have compiled multiple car comparisons for the most popular models available. Make the right decision when purchasing your next vehicle. Learn the benefits of Lincoln car comparisons and discover where you can find the best car dealer in the Doylestown, Philadelphia, Warminster, Feasterville and Trevose areas.
Importance of Vehicle Comparisons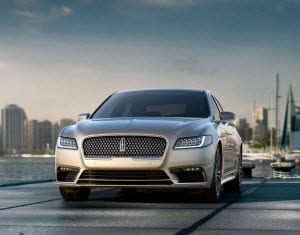 What are your must-haves for your next vehicle? Our comparisons can help you discover which models have what you're looking for and which don't. Each class of car is engineered to appeal to certain kinds of drivers. We will always highlight the features most important to that class' core audience. If you want a crossover, you probably care a lot about interior space. If you want a truck, towing capacity and capability is a must. Sedan drivers want to know all about performance.
Check out our comparisons to find all this information and more. We want you to be an informed consumer and make the right decision for your family. The more research you do, the better, and our vehicle comparisons are a great place to start.
Visit Fred Beans Lincoln
If you're looking for additional help in finding the right vehicle for your needs, come see our expert team at Fred Beans Lincoln. Whether you're ready to buy or just have a simple question, we're more than happy to help with all of your automotive needs. Our friendly staff knows our new and pre-owned vehicles inside and out, so they can help you find the right vehicle perfectly suited for your needs.
At our Lincoln dealership, you can trust that you're getting premier customer service every time you walk through the door. That's how we've been proudly serving the Doylestown, Philadelphia, Warminster, Feasterville and Trevose for years now. Visit us or call today to learn more about us and our Lincoln car comparisons!