If you want your car to last for years to come, you'll need to make sure you take great care of it. One of the best ways to keep your car performing at its best is to have your oil changed regularly. You'll prevent corrosion and wear, which can lead to expensive repairs later.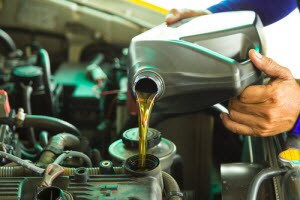 If you're looking for an oil change or other vehicle service near Doylestown, Philadelphia, and Warminster, you can find a team of highly trained experts at Fred Beans Lincoln. We'll do everything we can to make your car good as new again, so you can get wherever you need to be.
When Do I Need an Oil Change?
As a general rule, your car's oil should be changed about every three months or every 3,000 miles to ensure the best possible performance and fuel efficiency. When you go too long between oil changes, however, your car may show some indications that it's not feeling its best. These signs will tell you that it's time to schedule your oil change service right away!
Strange noises: If you hear a loud knocking sound coming from under the hood of your car as you drive, your engine's oil has worn down. This is the sound of the metal inner workings of the car grinding against one another, which can lead to undue wear and tear.
Oily scent: If you detect the distinctive smell of oil inside the cabin of your vehicle, this could be an indication that not only do you need an oil change, but you also need your oil system to be checked for leaks.
Smoke: If your exhaust pipe is emitting blue smoke, your engine is likely burning oil. This could mean that your oil is dirty and sludgy, which can cause corrosion and damage.
Indicator light: Your check engine or oil change dashboard indicator light may illuminate during your drive to let you know that it's time for an oil change.
Schedule Your Service Today
f you've noticed any one of these warning signs, or if it's been a while since your last oil change, it's time for you to give us a call! Contact our service center here at Fred Beans Lincoln, and we'll get your car back on the roads of Doylestown, Philadelphia, and Warminster in no time.