Fred Beans Service Customer Reviews
"My car needed inspected, oil change and new brakes and I knew I could not wait until after we got through the COVID-19 pandemic. I had originally scheduled my appointment with another Chevy dealer and called to ask what policies they had in place during this unfortunate time. Unfortunately they were unable to answer that question for me when I called, including a manager who I left a voice mail for asking for a call back that I never received. In looking at your website, you had it all spelled out as to what you were doing and I was very impressed with the precautions you were taking not only for me and my car, but for your staff. I felt confident that all would be fine if I had my car serviced by you during this difficult time. It was and I really appreciate the process you had in place, thank you!!"
By Service Customer on 03/30/2020

"Awesome customer service and work, especially in this time of an ongoing pandemic. Thank you for putting your customers front and center at this difficult time while at the same time ensuring the safety of your team."
By Service Customer on 04/01/2020
"

Ray was simply fantastic! Explained everything regarding my vehicle. Was especially diligent and sympathetic to our current affairs. I felt cared about and was truly taken care of! THANK YOU!

"
By Service Customer on 04/03/20
"Thank you during this trying times to give me somewhere to go for an oil change and be able to wait. As a single person it is hard for me to drop my car off and pick it up. Service was great as always! "
By Service Customer on 04/04/2020
"I am needed at work a few days each week. I needed my vehicle serviced but was concerned about how I would be safe from the corona virus. Everyone in the service department was well prepared to "social distance" and my vehicle was disinfected before and after the service. My sincere thanks to the staff who come to work each day to provide this essential service."

By Service Customer on 04/27/2020

Fred Beans Lincoln of Doylestown's team of technicians, including ASE certified mechanics, are here to address your service needs. Whether you need a battery, oil change, tune-up, muffler exhaust repair, car brake repair, transmission replacement, wheel alignment, shock and strut replacement, air conditioning maintenance or engine management service, we're here to assist.
Scheduled maintenance is the most important component to keeping an auto in prime condition. Our certified car repair specialists are here to keep your vehicle in top shape. We want to share the value the preventative maintenance with you so you don't get stuck down the road. We can also provide vehicle inspections or car emissions tests.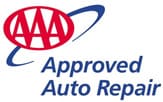 AAA established their Approved Auto Repair program to give customers a place "where [they] can be assured of getting quality repair service and fair treatment".  AAA rigorously inspects each prospective repair facility to ensure competency of technicians, proper equipment, up-to-date and continuous training programs, community reputation, cleanliness, and even appearance.  As an AAA Approved Auto Repair center, Lincoln of Doylestown has met strict standards for quality and offer the following benefits:
Complete service on the models we repair including: brakes, alignments & electrical repairs
Knowledgeable and courteous support staff
Highly-skilled service personnel
Fully licensed and insured
Fred Beans Lincoln of Doylestown Auto Repair and Service
 - Oil changes  
 - Tire rotations 
Your privacy is important to us.
Fred Beans Lincoln takes your privacy seriously and does not rent or sell your personal information to third parties without your consent. Read our privacy policy.
Service Hours
Monday

7:30am-5:30pm

Tuesday

7:30am-5:30pm

Wednesday

7:30am-5:30pm

Thursday

7:30am-5:30pm

Friday

7:30am-5:30pm

Saturday

7:30am-3:30pm

Sunday

Closed